Spanish Lessons For Kids
Being multilingual is more important than ever in today's constantly expanding global economy, and picking up a second language at an early age is preferred to receiving incomplete instruction through public or private secondary schools at a more advanced stage in a child's growth.
The Montessori Spanish Series offers a complete Spanish language curriculum for preschool and elementary ages, so you can rest assured they will be well-prepared for the future of their academic career.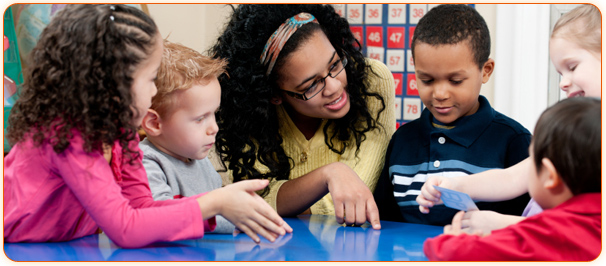 Spanish Lessons That Are Kid Tested and Parent Approved
Spanish lessons for kids built on the Montessori method embody some primary differences between adults and children in academic settings:
Kids should be respected as different from adults, and as individuals who differ from each other.
Children possess an unusual sensitivity and intellectual ability to absorb and learn from their environment, in a way entirely different from adults.
The most important years of childrens' growth are the first six years of life, when unconscious learning is gradually brought to the conscious level.
Working Towards a Successful Future
The Montessori Spanish Series is a dedicated tool designed to prepare your little ones for a multilingual, multicultural future. Designed around age-old principles, the time-tested and pupil-proven results the Montessori system delivers are designed to enhance your child's natural inquisitiveness and reward that curiosity with self-actualizing educational results.
Spanish lessons for kids don't have to be a chore—choose Montessori Spanish Series and get on the fast track to student success today!